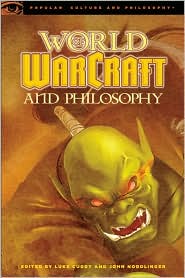 I recently came across a book written about WoW, from a philosophical point of view!
I thought this could be a great source of inspiration for many posts if one were to pick it up, and thought I'd share it with the community to enjoy. It was publsihed as of Nov 2009 so I imagine there is a good chance this will be a new title for many of the people reading.
I talk about the book a bit in a post of mine on my blog, and I invite you to read if you are at all interested in the book!
http://thearcanery.wordpress.com/2010/0 ... pher-king/
If you write a post about the book, or inspired from the book, link it here! I would love to read them.